Advanced Services & Technologies – Huntington, NY
We Go Above & Beyond To Help You Smile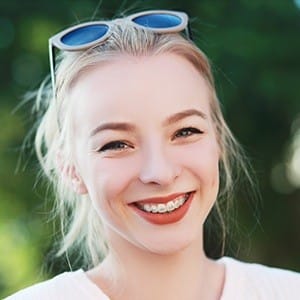 The world of orthodontics is never standing still. In fact, new technologies and techniques are regularly coming to light that can help make you or your child's treatment experience even more successful. At Huntington Orthodontics, Dr. Justyna takes prides in combining a small, family-friendly atmosphere with many of these new, top-tier offerings. Keep reading below to learn more, or contact our team today if you're interested in scheduling a one-on-one consultation.
Huntington Orthodontics is Committed to State-of-the-Art Services & Technologies
Braces Your Way With Customizable Brackets
Highly Experienced, Board-Certified Orthodontist
Customizable Brackets
No two patients are exactly alike – and their braces shouldn't be either! At Huntington Orthodontics, we're happy to offer customizable brackets that help make the treatment process more effective and quicker on average too. Most patients, whether their orthodontic concerns are simple or more severe, are good candidates for this upgrade, and families can trust in Dr. Justyna's clinical expertise every step of the way.
Carriere® Motion™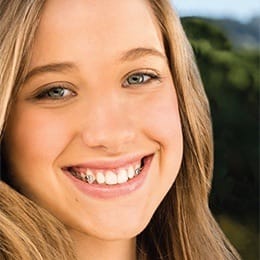 Misaligned teeth can cause a wide variety of problems, from making oral hygiene harder to hurting a patient's self-confidence. While braces seem like the obvious answer for treatment, severe cases along the top row of teeth may require a more extensive approach. Instead of overcomplicated headgear, though, there's now a better, more discreet option – The Carriere Motion Appliance. This appliance is connected with an elastic band and exerts a light force that helps pull the entire segment of affected teeth into more uniform positions.
Forsus™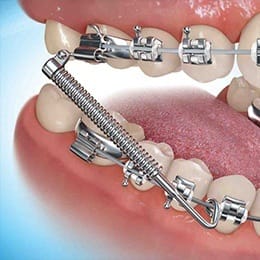 Forsus (also more properly known as a Fatigue Resistance Device) is an orthodontic appliance that is designed to encourage bite correction in children and teenagers. It consists of a set of springs that are fitted onto either metal braces or clear braces. No one will even notice its presence, and it allows for a full range of oral motion so that our patients can continue with their day-to-day lives freely. With the help of Forsus, Dr. Justyna can successfully correct overbites, improve the overall fit of new adult teeth in a row, and even possibly avert the need for more invasive jaw surgery later down the road!
iTero Digital Imaging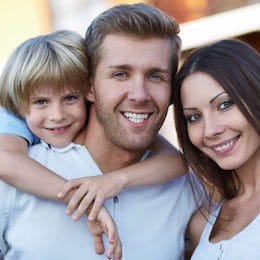 Before any orthodontic treatment can get started, our team must capture impressions of the teeth. In the past, this was accomplished with a putty-like material that pressed into place to create an accurate mold. However, it had several downsides, from added discomfort for the patient to a high chance of inaccurate results and time-consuming retakes. Thankfully, ITero Digital Imaging has transformed this process for the better! Our state-of-the-art scanner will capture three-dimensional photographs of each individual tooth, formulating a comprehensive model. The scans are quick and completely free of contact too.