Why Choose Huntington Orthodontics?
Family-Oriented Orthodontic Care That Puts Patients' Needs First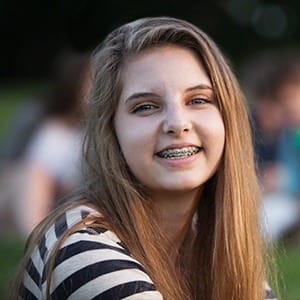 Braces and other orthodontic treatments can improve a person's life in various positive ways, from sending their self-confidence soaring to finally relieving chronic, bite-related pain. At Huntington Orthodontics, we want to be you and your family's trusted partners throughout every step of this wonderful journey. Our boutique-style dental office has a warmly welcoming atmosphere that's sure to help everyone feel right at home, and Dr. Justyna's extensive clinical skill and advanced training will result in even the most anxious parents resting easy.
If you'd like to schedule a consultation for yourself or your child here in Huntington, NY, don't hesitate to contact us. You can also keep reading below if you'd like to learn more about how our dental office stands apart from the crowd:
Orthodontic Care For All Ages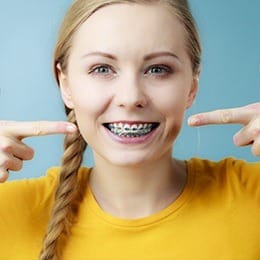 Dr. Justyna strongly believes that it's never too late in life to start pursuing the straighter, healthier smile you want. That's why she sees all ages, from young children to teenagers to parents and beyond! This comprehensive approach can make orthodontic treatment more convenient for the whole family. Better yet, services like Invisalign® Clear Braces are specifically meant to help older patients improve the alignment of their teeth in a very subtle and professional-looking fashion.
1-On-1 Approach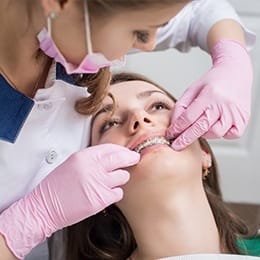 It can be frustrating when you're constantly getting shuffled from person to person during a dental appointment. By the time you finally get to sit down with the doctor, they may even be splitting their time between lots of different treatment chairs! Thankfully, you'll never experience this issue at Huntington Orthodontics. Dr. Justyna wants to give each patient all of the undivided attention they need, answering questions, addressing concerns, and working closely together to plan the ideal treatment for your one-of-a-kind smile. Our entire team is also 110% dedicated to ensuring your experience with us is productive, efficient, informative… and fun! Whatever we can do to make your time with us more relaxing, do not hesitate to let us know.
Convenient Hours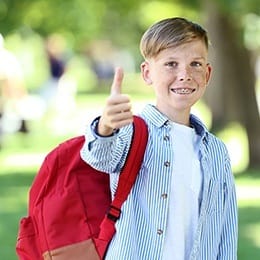 School, work, errands, family time – each day is busy enough already, and it can be difficult to try to find a free moment to schedule ongoing orthodontic checkups on top of everything else. Here in Huntington, we enjoy making this process as flexible as possible by offering extended hours and appointment availability six days each week. Our office is open until 7:00pm multiple nights, and you can even schedule a visit on Saturdays!
Why Board Certification Matters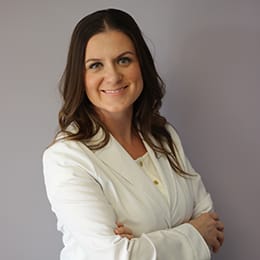 While orthodontists have already undergone multiple years of additional specialty training after the typical dental education, Board-Certified orthodontists strive to even greater heights. This voluntary credential represents an orthodontist's dedication to excelling at their clinical skill and their passion for lifelong learning. Achieving this honor involves the completion of several extensive examinations (both written and procedural in nature) that are developed by peers and validated by experts. When you visit a Board-Certified orthodontist like Dr. Justyna, you'll know your smile is in the hands of someone truly committed to providing quality care!