All Ages Welcome – Huntington, NY
Invest in a Straight Smile
Did you know a straight smile is important for more than just your self-esteem? It also influences your dental health and your quality of life. Misalignment concerns don't just cause you to feel insecure. They also increase your risk of tooth decay, gum disease, dental emergencies, and erosion your enamel. It can also cause complications with your temporomandibular joint. Thankfully, your orthodontist can improve the appearance and function of your smile. Whether young or old, Huntington Orthodontics treats patients of all ages.
Orthodontics for Children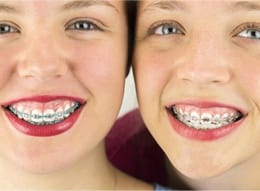 Believe it or not, children should have their first orthodontic consultation before the age of 7. You may think this is a bit young because your child will still have several baby teeth, but it allows Dr. Justyna to provide early intervention for issues that can impact your child's growth and development. She can even use X-rays to see problems with the adult teeth that are brewing beneath the surface.
Orthodontics for Teens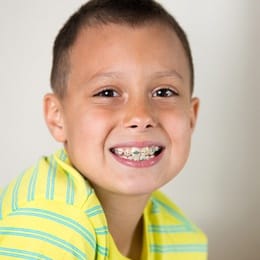 Between the ages of 10 and 15, your child should have lost most if not all their baby teeth. Now, it's time to focus on aesthetics. Life as a teen can be difficult. The last thing they need is attention brought to their misaligned teeth. Dr. Justyna will help them achieve a beautiful smile for the years ahead using a customized treatment plan.
If your teen went through early orthodontics, Phase 2 shouldn't be nearly as extensive. She'll move your teen's teeth into their ideal positions to create a beautiful smile. Traditional braces are the most common option to correct bite and alignment concerns. Although they are effective, they can make your teen feel insecure. Now, there are several other choices that are less noticeable, like Clear Braces or Invisalign. Your teen can feel confident while on their journey to a straight smile.
Adult Orthodontics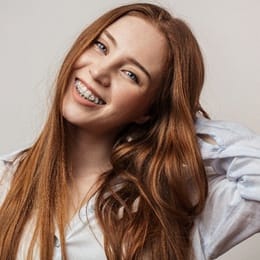 Did you know you're never too old for braces? If you feel you've missed your opportunity to get braces as a teen, you're not out of options. Dr. Justyna can have the sophisticated solutions you need to reveal a confident, straight smile. She will gradually move your teeth using a treatment that's barely visible. Not only can you achieve a beautiful smile, but it can also resolve other issues you've been having, like jaw pain from a poorly aligned bite. Dr. Justyna will help you invest in the healthy, straight smile you've always wanted.
Schedule a Consultation Today!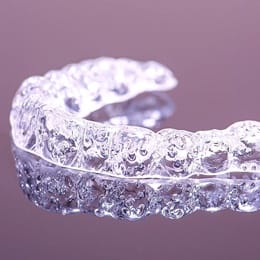 Whether you or your child need braces, Huntington Orthodontics treats patients of all ages. Dr. Justyna can create generations of beautiful smiles using personalized orthodontic solutions. Our office will work with your insurance company to help you achieve your dream smile without breaking the bank. Contact our office today to schedule your consultation.