Cost of Braces – Huntington, NY
Financing Your Smile Transformation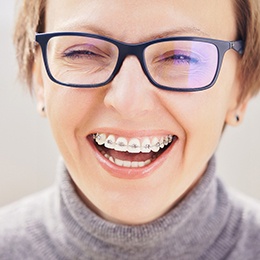 With orthodontic braces, you're not only taking the steps to make your smile look the way you've always wanted. In fact, you're making your life easier when practicing oral care, which reduces your risk of developing dental conditions like tooth decay and gum disease! Of course, you're likely wondering what the cost of your treatment can be. At Huntington Orthodontics, we're prepared to break down the most notable factors to consider, how you can finance your treatment, and answer any and all questions you may have. To set up your first consultation, please give our office a call today!
How Much Do Braces Cost?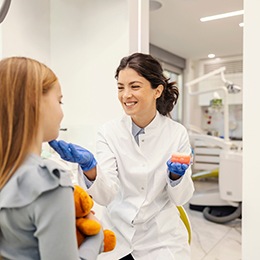 The final cost of your treatment can be difficult to confirm until you've had a detailed discussion with Dr. Balicka. Not only can she determine what needs to be done in order to straighten your smile, but she can learn about your personal preferences, such as whether or not you want to prioritize your appearance over the length of your treatment. Furthermore, more severe or complex cases will take more time to complete, resulting in higher costs overall. It can also be affected by your dental insurance, assuming that it offers coverage.
Will Dental Insurance Cover Braces?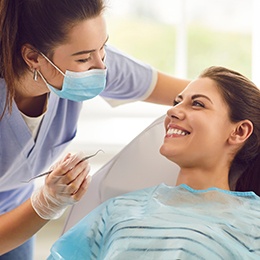 The coverage you receive from a dental insurance provider will largely vary depending on which plan you or your family has. However, it is common for plans to offer at least partial coverage for those who are under 18 years of age and need braces for medical reasons. For example, if we determine that your child's chewing or speaking would be improved, not just their smile's appearance, you're more likely to receive coverage for treatment. If you do decide to use dental insurance to cover your care, we'll make sure that you understand the nuances that come with it. This includes making sure to stay on your insurance for the duration of you or your child's care, the percentage of coverage you receive, and the lifetime maximums associated with that coverage.
At this time, we accept the following dental insurance/community plans:
Delta Dental
Cigna
Metlife
Guardian
Dentaquest
United Healthcare
Aetna Dental
Teacher's Union
Patrolmen's Benevolent Association
If your plan is not listed, feel free to call us in advance for clarification!
How Can I Get Financing?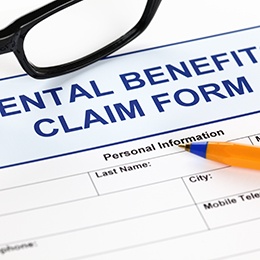 Even if you don't have dental insurance, that doesn't mean you can't still go through with treatment. Braces are a big investment designed to last for many years to come. We work with families with all different kinds of budgets, which is why we also recommend payment plans right here in our office! Not only do we not require credit card checks, but we offer zero interest financing with specific repayment schedules. With that said, if you choose to pay for treatment in full, we'll knock 5 percent off your total price.