Phase I Pediatric Orthodontics – Huntington, NY
We Help Young Smiles Grow Up Confidently
The growth of a child's teeth, jawbone, and the overall bite is a gradual process, which is why Dr. Justyna highly recommends that you schedule an initial orthodontic screening for your son or daughter once they reach the age of seven. During this evaluation, she may discover that her young patient has a high risk of developing dangerous overcrowding, crossbites, overbites, or similar problems in the near-future. Thankfully, pinpointing these tell-tale concerns earlier rather than later makes them much easier to stop in their tracks with Phase I Pediatric Orthodontics! If you have any questions or would like to schedule a first appointment for your loved one, don't hesitate to contact us in Huntington, NY.
Why Choose Huntington Orthodontics for Phase I Pediatric Orthodontics?
Friendly & Gentle Team With Many Years of Experience
Family-Oriented Atmosphere
Flexible Appointment Times During Evenings & Weekends
How Does Phase I Treatment Work?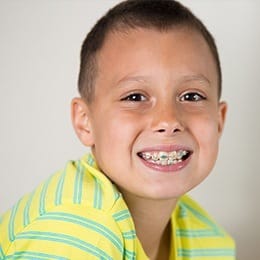 While not every child will need Phase I treatment, here are some of the cases where Dr. Justyna is likely to recommend early intervention of some kind:
Baby teeth have been lost too early
Significant speech impediments are present
Baby/adult teeth noticeably protrude
The teeth fit together unevenly and/or are too crowded
Loud, constant mouth breathing is regularly occurring
Thumb/finger sucking is still a common habit
This kind of care is individualized to fit each young patient's unique needs, depending on the kinds of issues present and their overall severity. For instance, we may recommend the placement of expanders and/or growth appliances to shape their developing jaw more successfully. Partial braces can help positively influence existing adult teeth as the rest are still erupting as well. Sometimes, early intervention may be as simple as following at-home tips from Dr. Justyna for helping your son or daughter stop stubborn non-nutritive habits like finger and thumb sucking.
What Happens During Phase II?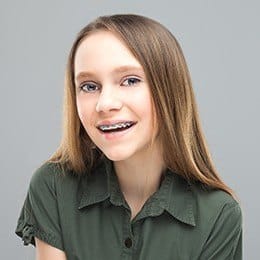 Following Phase I Treatment, most children will need to undergo a period of resting so that any remaining permanent teeth can safely take the place of "baby" teeth and settle into their overall smile. During this time, Dr. Justyna may recommend the use of a retainer so that any positive improvements we achieved are well-maintained. Once they're ready for traditional orthodontic care (typically between the ages of 11-13), we'll likely fit them for a full set of braces. Not always, though – one of the biggest benefits of early intervention is that in many cases, the need for future orthodontic treatment is minimized or even eliminated altogether!