Emergency Orthodontist — Huntington, NY
Broken Bracket? Oral Pain? We Can Help!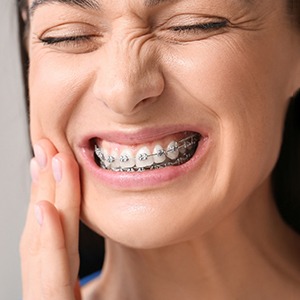 Orthodontic emergencies can strike when your family is least expecting it, resulting in sudden panic and discomfort. Thankfully, Dr. Justyna and the rest of our team members are here to help when patients need us most. We work hard to accommodate urgent situations as soon as possible in our schedule; in many cases, treatment can even be provided on the same day as your initial call. Don't hesitate – contact us today in Huntington, NY!
Why Choose Huntington Orthodontics for Emergency Orthodontic Care?
Same-Day Emergency Appointments Available
Highly-Experienced Orthodontist with Board Certification
Strong Emphasis on Patient Comfort
What to Do in an Orthodontic Emergency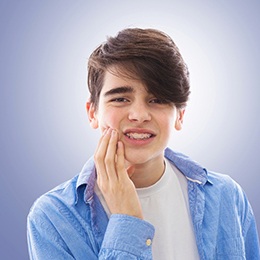 When facing an orthodontic emergency, you mustn't panic. Doing so won't help the situation. Instead, make sure to follow the steps below:
Call Our Office: Most orthodontic emergencies aren't too alarming. Often enough, our staff can walk you through a solution over the phone. This answer might include dental wax, rinsing with salt water, wearing new clear aligners, taking over-the-counter pain relievers, etc. So, if you're unsure how to resolve the issue, call us!
See Us for a Visit: Of course, your issue may not be fixable over the phone. You'll want to book a visit with us should that happen. Depending on your emergency's severity, we may even be able to see you the same day that you call.
Get Needed Care: You can trust our office to address orthodontic emergencies quickly, easily, and affordably. That said, you may need a follow-up visit if new appliance parts are required. Similarly, we may refer you to a dentist if the orthodontic issue stems from an oral health problem. If your jaw has been broken or dislocated, please go directly to your local ER.
The Most Common Orthodontic Emergencies
While orthodontic emergencies don't occur often, they can nonetheless be serious. As such, you should seek help if you're in pain or concerned. Wearing damaged braces or aligners could negatively impact your treatment. Luckily, our office can treat many of the most common orthodontic problems.
Understanding the Cost of Orthodontic Emergencies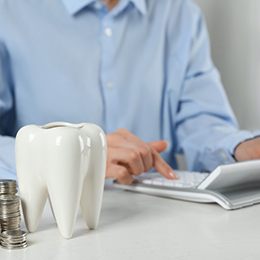 You may worry about the cost of orthodontic emergencies, especially if you're insurance is limited. However, the truth is that their price varies by the patient; you'll need to see Dr. Balicka for an exact estimate. Fortunately enough, though, our office will ensure your care is affordable. In particular, we'll walk you through factors impacting treatment costs and our financing options.
How to Prevent Orthodontic Emergencies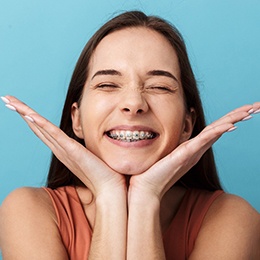 Exercise a great deal of caution when enjoying foods that are very brittle, sticky, chewing, or hard. They can badly damage or even warp the components of braces.
Make sure to let Dr. Justyna know if you're experiencing any major pain after several days following the placement or adjustment of braces.
If you regularly participate in sporting events where physical contact can occur, wearing a mouthguard is a necessity!
Make sure you're practicing good oral hygiene habits! It's very easy for food to get stuck between teeth and cause cavities when a patient wears braces. Our team can help demonstrate some very effective flossing and brushing techniques during you or your child's next appointment.
Orthodontic Emergency FAQs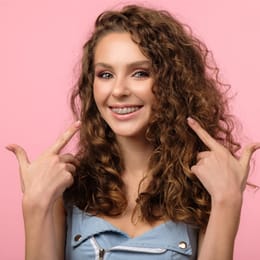 When it comes to a dental emergency, it can be stressful. But throw in metal brackets and wires, and you might find that you are in full panic mode. Before you rush off to the emergency room, stop and take a few minutes to collect yourself and notify your emergency orthodontist at Huntington Orthodontics. Our team of professionals are equipped to walk you through these types of situations and will work to get you in as soon as possible. In the meantime, allow us to provide you with some of the most commonly asked questions about orthodontic emergencies. Hopefully, the answers will help to put you at ease and better prepare you should a crisis occur.
What Constitutes an Orthodontic Emergency?
Anytime you have facial trauma or injury to your mouth, teeth, and face, it is imperative that you contact our office as soon as possible. Even if your braces are still intact, there could be an underlying issue occurring that only x-rays or a trained eye can see. It's always better to err on the side of caution and let an emergency orthodontist examine your mouth to ensure there is no lasting damage.
What Can Happen if I Avoid Emergency Care?
If you sustain an injury to your mouth but assume it is nothing to seek professional help for, you could put yourself at risk for delaying your treatment. Just because nothing is broken doesn't mean there isn't a problem. A wire could be bent, or a bracket may be loosened. No matter what, choosing to avoid emergency care will do nothing but negatively impact the timeframe in which you will have a healthier, more beautiful smile.
What Happens If I Lose My Retainer?
Replacing a retainer can be costly, so it is important to keep it in a protective case. Pets love to chew on things that are laying around, so make sure it is put away when not in your mouth. Also, never wrap your retainer up in a napkin while out to eat. The chances of you accidentally throwing it away are great, so instead, bring along your case and keep it protected while you are eating. If you lose your retainer, you will need to call us as soon as possible so that we can get a replacement order. Otherwise, this can result in your teeth shifting back into their original position.
What Should I Do If My Headgear Becomes Bent?
Headgear is naturally not the most comfortable appliance to wear, but it is important that you wear it if the orthodontist recommends it. Should the facebow become bent at any point, make sure to contact our office. We will be able to assist in fixing the problem whether it is order headgear or fixing it in-house. You should know that the longer you wear it, the less it hurts, so make sure you're wearing it for the allotted amount of time you are instructed to do so.
If I'm Traveling and an Emergency Occurs, What Should I Do?
Emergencies don't just happen when you're minutes away from your orthodontist, so if you're traveling, make sure to google "orthodontist near me" should a problem arise. If it does, get to their office for immediate treatment but make sure to call and alert us to the situation. Once you return, we will likely want to examine your braces to ensure no further treatment is necessary.