Braces – Huntington, NY
A Short Guide To Life In Braces
Getting braces is one of the best investments you can make because you'll enjoy all the benefits of a straight, even smile for the rest of your life. At Huntington Orthodontics, we provide outstanding orthodontic care for patients of all ages and love seeing how treatment changes our patients' lives for the better. Dr. Justyna Balicka and her experienced staff always provide helpful tips on navigating life in braces to help everyone get the best results possible. If you'd like a lifetime of enjoying beautiful orthodontic results, contact us today for a consultation!
Oral Hygiene In Braces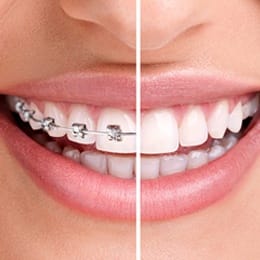 We know that our patients achieve the healthiest smiles when they care for their teeth and gums during orthodontic treatment. Here are a few tips and tricks that will make a big difference:
Food can easily get lodged in your brackets and wires, leading to cavities and gum problems, so be sure to brush for two minutes after each meal (an electric toothbrush is very helpful).
We'll also give you specially designed flossers to use once a day, which is essential for preventing cavities in between your teeth.
An oral irrigator is great for flushing out food from hard-to-reach areas. However, it should only be used as an addition to brushing and flossing, not a substitute.
You can also use interdental brushes for on-the-go cleaning between your teeth.
Foods To Avoid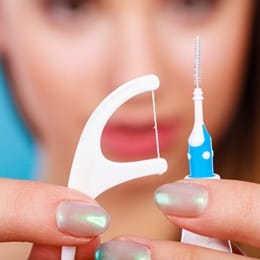 Unfortunately, wearing braces in Huntington involves a few sacrifices, but we promise they'll be well worth it. Avoid the following foods to prevent damaging your brackets and wires (and remember, you'll be able to enjoy them again soon):
Hard or crusty breads such as bagels and hard rolls
Sticky foods like taffy, caramel, and chewing gum
Small foods that can easily get stuck such as sunflower seeds and popcorn kernels
Hard candies and mints
Chewing on ice
Also, cut crunchy fruits and vegetables into small pieces, including apples, celery, and carrots.
Maintaining Your Smile After Braces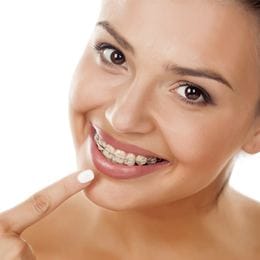 The way you maintain your new smile after treatment is just as important as what you do during treatment. After all, we want your beautiful new smile to stay that way! That's why Dr. Balicka will provide you with retainers and also continue seeing you for periodic checkups.
For the first six months to a year, most patients will need to wear their retainers around the clock, taking them out only for meals and brushing and flossing. This ensures that your teeth will stay in place, as they have a tendency to go back to where they were.
Once we're sure that your new smile isn't going anywhere, you'll be able to discontinue your visits with us. In the event that your teeth ever shift in the future, don't hesitate to contact us.
Caring For Your Retainers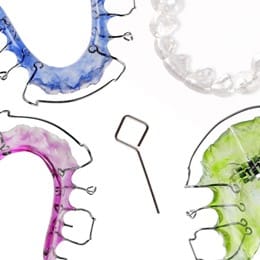 Making sure your retainers are clean and free from damage helps them do their job of keeping your smile looking great. Gently brush them with a soft-bristled toothbrush and toothpaste after meals and, if this isn't possible, rinse out your mouth and run your retainer under water.
Also, be sure to use cool water to avoid warping your appliance and always store it in its storage case to avoid accidentally throwing it away after meals. Finally, make it a point to keep it away from any pets in the house, as retainers can quickly become chew toys!