Clear Braces – Huntington, NY
Offering A Discreet Solution To Straighter Teeth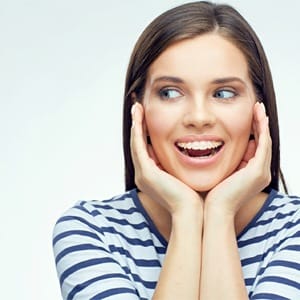 You're unhappy with your crooked teeth but don't like the idea of traditional braces. Whatever the reason may be, it is understandable that a mouth full of visible metal isn't the most appealing option, especially if you're a working professional. The good news is that there's another option. Huntington Orthodontics offers clear braces in Huntington to give you a straighter, more beautiful smile. While working just like traditional braces, these will have clear or tooth-colored brackets and wires, making the appearance much more aesthetically pleasing. If you're ready to have a straighter smile that is less noticeable by others, call us today to schedule an appointment!
How Do Clear Braces Work?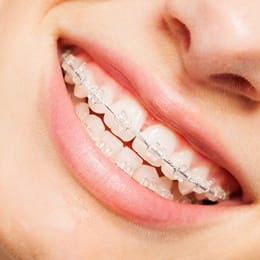 Small rings are placed on your back teeth to anchor the wire, and small elastic ties are attached to each bracket. Throughout your treatment, you will need to visit our office to have Dr. Balicka tighten the wire. This will encourage your teeth to move in the right direction.
Depending on your individual treatment plan, you can expect to wear your clear braces for as little as a few months or as long as a few years. During your initial consultation, Dr. Balicka will be able to provide you with a more thorough explanation and timeline, so you are fully prepared.
What Are the Overall Benefits of Clear Braces?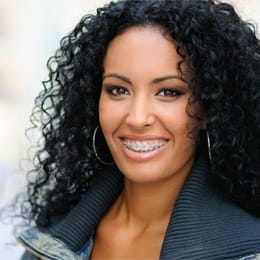 If you've made the decision to receive treatment with clear braces, you probably already know a few of the benefits associated with this type of orthodontic solution. However, apart from the aesthetics they can provide, there are other reasons to choose invisible braces in Huntington. These include:
Durability: Unless you are eating hard, sticky foods, ceramic braces are strong and do not typically break or chip.
Smaller Design: Clear braces have a smaller bracket design, which means they take up less space on the front of your teeth.
Stain-Free: Using Allure Ortho products, the brackets of clear braces are stain-free.
Appearance: While not completely invisible, clear braces are a discrete alternative. In photographs, it can be difficult to see them, which makes it a much more enjoyable experience for some patients.
Less Damage to Tooth Enamel: When using a bonding agent to adhere the brackets to your teeth, it does not break down or weaken your tooth enamel, but it does provide great adhesive strength so you do not have to worry about your braces coming off during treatment.