Traditional Braces – Huntington, NY
A Quality Technique for
Obtaining a Confident, Straight Smile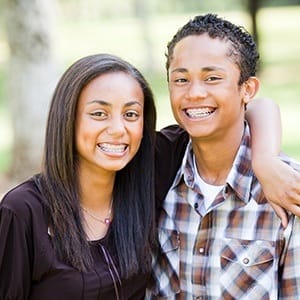 We're all familiar with the appearance of traditional braces – metal wires, colorful brackets, etc. This orthodontic service has been around for many years, and its ability when it comes to beautifully fixing even severe misalignment problems is unmatched! Better yet, we have some twists on this tried-and-true model here at Huntington Orthodontics that may be a perfect fit for you or your loved one. Contact us today to schedule a one-on-one consultation with Dr. Justyna, or if you have any questions.
Why Choose Huntington Orthodontics for Traditional Braces?
Board-Certified Orthodontic Specialist
Family-Friendly Approach & All Ages Welcome
Evening & Saturday Appointments Available
Traditional Braces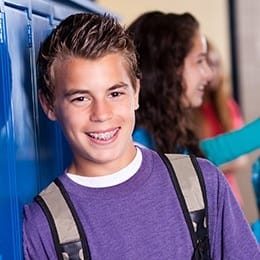 The system of traditional braces features three major components. First, there are the silver brackets, which are attached to designated teeth. Then, the orthodontic wire or wires are integrated as well, which exert a consistent pressure against the dental surfaces in order to facilitate steady tooth movement. The elastics (also known as rubber bands) connect the two together. Traditional braces can benefit smiles of all ages, and depending on the case, it can range in treatment time from a few months to a couple of years. Better yet, kids can even choose their favorite color of rubber bands to add a splash of bright personality to their smile!
Clear/Ceramic Braces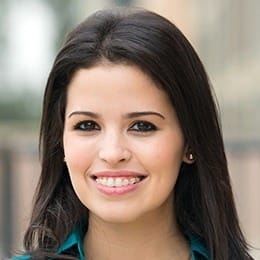 Of course, while traditional braces are effective, many patients struggle with their noticeable appearance. Clear/ceramic braces may be the perfect compromise between dramatic results and a more image-friendly appearance! This style of orthodontic treatment comes with all the same trimmings, but the brackets and wires will either be clear or tooth-colored in appearance. This makes them far less noticeable as you go about your everyday life.
Lingual Braces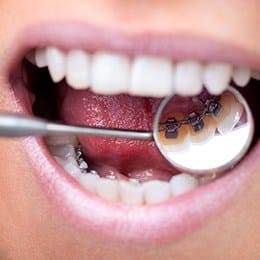 Lingual braces are a lesser known orthodontic option, but they definitely deserve a second look if you're interested in a subtler alternative to traditional brackets and wires. Instead of your new braces being front and center on your smile, Dr. Justyna will actually place them on the back of the teeth instead. This means they're almost entirely invisible! While this style of braces may cause some mild issues with speech at first, their discreet, custom-fit nature will be sure to inspire new reasons to smile. Please come in for a consultation to see if you are a candidate for this treatment option.
Traditional Braces FAQs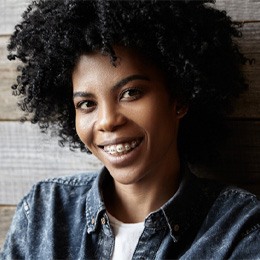 Do you have teeth that are misaligned? Braces are an excellent option, but they are quite an investment, so it pays to be well informed. We're here to help! Here are the answers to some of the most common questions we receive about traditional braces in Huntington. If you don't see the information that you're looking for below, don't fret. Give us a call and we'd be happy to address any questions or concerns that you have.
Am I Too Old to Get Braces?
Braces are often associated with childhood and adolescence, but that doesn't mean that adults can't get them too. As an adult, your teeth are more embedded in your jaw than they were when you were younger, so repositioning them may take more time. Before you get braces, your jawbone and teeth must be in good condition. That means taking care of any existing cavities or other issues before moving forward in the process.
What Happens After You Get Your Braces Off?
After orthodontic treatment, your teeth will naturally want to return to their original positions – especially during the first few months. To prevent this from occurring, it's important that you regularly wear your retainer. The amount of time a retainer should be worn varies, but you will likely need to wear it 24/7 for several days or weeks after having your braces removed. Eventually, you will be able to start wearing it less and less often until you only need to wear it at night.
Do Traditional Braces Hurt?
Right after your braces are put on, you will likely experience soreness. This should only last for about a week, and it can be managed with over-the-counter pain relievers and sticking to soft foods. Even after getting used to your braces, it is normal to feel some soreness from time to time – especially after your braces are tightened. If any brackets or wires are rubbing up against the soft tissues in your mouth, orthodontic wax is available to help.
Why Do My Teeth Feel Loose with Braces?
It can be worrying if you feel like your teeth are loose when wearing braces, but this is usually nothing to be concerned about. It means your treatment is working! To align your teeth, your orthodontist targets specific teeth along your arch to apply force with the brackets and wires. This process slightly loosens the ligaments holding your teeth in place. This is what allows the braces to adjust the teeth's positions in the jawbone. This sensation will go away after your braces are taken off.